MEET THE A-TEAM
No man is an island. (No kidding.)
We know the value of partnerships. So, we build solid working relationships with the names you know and trust. You can sleep well knowing that every Micro interface is seamless, current, accurate and precise.
MicroEstimating's design and testing with our partners is rigorous, unrelenting and unforgiving. Nothing goes live until every box is checked – period.
Would you want it any other way?

SOLIDWORKS
Micro Estimating is a certified SolidWorks Solution Partner. MicroEstimating incorporates a powerful interface to utilize SolidWorks Feature Recognition, providing extremely accurate manufacturing costs estimates. MicroEstimating Bill of Materials directly imports SolidWorks Bill of Materials (BOM), providing a powerful yet simple tool for the cost estimating of assemblies, regardless of complexity or number of items.

CAMWORKS
CAMWorks, is a best-in-class choice for users who want an optimum modeling system and an innovative manufacturing, feature-based CAM solution. CAMWorks with Machining Intelligence is the most advanced CAM programming software available. CAMWorks is a next generation best-of-class CNC programming solution. MicroEstimating and CAMWorks are tightly integrated to provide Feature Recognition Estimating of items produced on CNC equipment.

MICROSOFT
Micro Estimating incorporates a seamless Microsoft Office interface for Word, Outlook, Excel, Access and Internet Explorer. Generating forms, letters, and reports in Office is just a mouse click. Importing and exporting to Excel, Access or generating XML is automatic.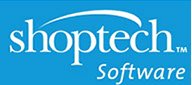 SHOPTECH
The E2 Shop System is the industry leading shop management software package on the market today, with over 250,000 E2 users running all aspects of their shops productivity and efficiently. MicroEstimating has a seamless interface to E2.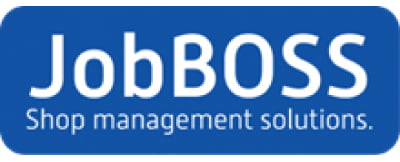 JOBBOSS
JobBOSS shop management software is the industry's most flexible and relied-upon ERP solution for job shops and custom manufacturers. JobBOSS has a 30-year commitment to its customers' success ensures it is the right solution for your shop management, today and wherever your business takes you. Micro Estimating has a seamless interface to JobBOSS.

EPICOR
Epicor Vantage and Epicor Vista are robust ERP solutions designed to meet the needs of manufacturing companies. Micro Estimating has a seamless interface to EPICOR.

HENNING SOFTWARE
Since 1990, Henning Software has been providing job shops, make-to-order manufacturers and distributors an innovative, affordable solution to their shop management needs. Micro Estimating has a seamless interface to EstiTrack.

GLOBAL SHOP SOLUTIONS
Global Shop Solutions ERP software system offers all the applications you need to run a leaner, more efficient manufacturing operation. With comprehensive training solutions and a commitment to exceptional service, Global Shop Solutions has become one of the most trusted ERP software companies for the manufacturing industry. Micro Estimating has a seamless interface to Global Shop.

PROFITKEY
For over thirty years, ProfitKey has helped manufacturers and job shops of all sizes and industries leverage technology to solve their most complex business challenges. Micro Estimating has a seamless interface to ProfitKey.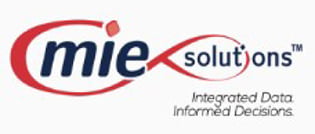 MIE SOLUTIONS
MIE Solutions' is the leading provider of production control software for the entire manufacturing sector, MIE Solutions uses advanced technology to help business improve their productivity and quality of their products. Micro Estimating has a seamless interface to MIE Solutions.
All trademarks are property of their respective owners and do necessarily constitute an endorsement.