Products & Solutions
Our precision estimating tools for manufacturers redefine the concept of estimation. Not just an educated guess, our tools provide engineered solutions for profitable outcomes. From cost engineering, process planning, bill of materials, to ShouldCost estimation analysis, MicroEstimating's software suite makes manufacturing estimation more accurate, effortless, and effective.
Improve Estimating Accuracy
Accurate project estimation is essential for manufacturing profitability. Overpriced estimates can lead to lost opportunities, while underpriced ones can incur financial losses. MicroEstimating mitigates these risks by providing precise and comprehensive cost estimates, safeguarding your bottom line.
Increase Profitability
No matter your manufacturing specialty – Original Equipment Manufacturer, Contract Manufacturer, Job Shop, or Tool and Die Manufacturer, MicroEstimating tailors solutions to your specific estimating needs, increasing your profitability from day one.
Manufacturing Software Intelligence
For nearly four decades, we've been enhancing our technology in tandem with leading Machine Tool builders. Our system precisely emulates the latest manufacturing technologies, keeping your business on the cutting edge.
Calculate Machine Specific Cycle Times
MicroEstimating's expert system contains exhaustive databases of Materials, Machines, Factory Operations, Tooling, Purchased Parts, and more. Our proprietary formulas determine value-added and non-value-added times and costs, providing comprehensive insights into your manufacturing process.
Feature Recognition
Our Interactive Feature Recognition technology automates costing and accurately calculates manufacturing times for items manufactured on CNC equipment. It incorporates industry standards and proprietary formulas to provide detailed manufacturing methods and layouts, accounting for every variable.
Integrated Bill of Materials
Handling complex assemblies and bills of materials with over 30,000 line items, MicroEstimating provides a robust and intuitive Bill of Materials application, capable of managing any size assembly. With automated cost updates and SolidWorks® BOM import, we make managing your BOM easy and efficient.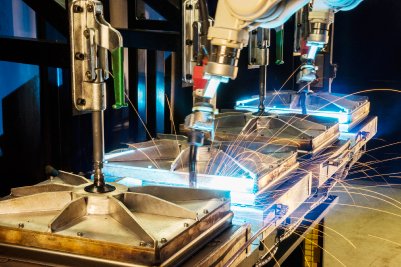 Engineered Profits
MicroEstimating's software unifies all aspects of manufacturing – from management and sales, to design, purchasing, and engineering. Our software is the foundation for continuous improvement, profitability, and productivity.
Micro Estimating Modules
Our wide range of modules cater to every aspect of the manufacturing process, including:
CNC Machining (3D Feature Recognition Available)
CNC Turning

Multi and Live Axis
Multi-Tasking Mill/Turn Centers

CNC Swiss Turning
Multi-Spindle CNC Screw Machines
CNC Machining Centers

Vertical Milling
Horizontal Milling
Conventional and Wire EDM
Fabrication (With 2D Feature Recognition)
Hand Fab Machines
Jump Shear
Laser Cutting
Nibbling Machine
Oxy-fuel Cutting
Plasma Cutting
Power Press Brakes
Power Shears
Punch Press – 2nd Op
Single Station Punch
Strip/Coil Punch Press
Turret Punch
Turret Punch w/Laser
Turret Punch w/Plasma
Water Jet Cutting
Bill of Materials and Assembly
Robust and Intuitive Bill of Materials
Multi-level Component Listings
Automated Cost Updating
Infinite Nesting of Line Items
SolidWorks® BOM Import
Assembly Time
Boring Machine
Boring Mill/Boring Bar
Bridgeport (CNC/Manual)
Cylindrical Grinding
Deburr: Manual/Automated
Gear Hobbing
Gear Shaping
Gear Shaving
Gun Drill
Honing Machine
Horizontal Broaching
Inline Transfer Machine
Inspection
Lapping
Manual Lathes
Multi Spindle Drill Press
Painting
Radial Arm Drill Press
Reciprocal Surface Grinding
Rotary Surface Grinding
Rotary Transfer Machine
Sawing- Circular/Band
Single Spindle Drill Press
Spreadsheet
Stamping/Marking
Standards Databases
Straightening
Threading Machine
Universal Milling
Vertical Broaching
Warner & Swasey Lathes
Welding
Acme
Brown & Sharpe
Cam Swiss
Conomatic
Davenport
Gildemaster
Greenlee
Index MS
New Britain
Tornos SAS
Wickman
Ready to transform your manufacturing process?
Discover the MicroEstimating advantage and ensure profitability with each project.