Estimate does not mean "guess" anymore.
Precision Estimating and Business Tools for Engineered Profits. Estimating, Quoting and Cost Administration for Manufacturing MicroEstimating's cost engineering software for the machining and fabrication industries, encompasses process planning, estimating, bill of materials and ShouldCost estimation analysis. The ease of use, and the accuracy of the software has gained the company industry awards and international recognition as a world leader.
Improve Estimating Accuracy
Estimating accurate project cost is essential if a manufacturer wishes to remain both competitive and profitable. Estimates that are over priced result in lost opportunities and estimates that do not reflect real manufacturing costs lose money. Studies show it takes five profitable jobs to recoup the losses from just one under estimated project. Profitability begins with accurate and comprehensive estimating.
Increase Profitability
MicroEstimating increases profitability and accuracy from the minute you start using it. Whether you are an Original Equipment Manufacturer, Contract Manufacturer, Job Shop, or Tool and Die Manufacturer, our software system can be tailored to fit any estimating or costing requirements.
Manufacturing Software Intelligence
MicroEstimating consistently enhances its technology. For nearly four decades, Micro's relationships with leading Machine Tool builders help ensure the system precisely emulates current and future manufacturing technologies.
The most complete libraries and latest data from every major manufacturer is current, complete, and at your fingertips from the moment you say "Go Micro."
Calculate Machine Specific Cycle Times.
MicroEstimating is an expert engineering system that contains databases of Materials, Machines, Factory Operations, Tooling, Purchased Parts, Outside Operations, Bill of Materials, Labor Rates, Burden Rates, Overheads, Selling Expenses, Markups, and Profit Margins. Our proprietary formulas determine value added and non-value added times and costs.
Feature Recognition
MicroEstimating's Interactive Feature Recognition technology calculates detailed manufacturing methods, and produces detailed layouts and routings derived from knowledge bases that incorporate hundreds of standards and proprietary formulas. Every variable is accounted for, like speed and feeds, tooling, horse power, torque, and idle times. Alternate manufacturing methods can be compared simultaneously for cost savings. Best Practices can be incorporated for optimization.
How MicroEstimating Feature Recognition technology works for you:
Feature Recognition Estimating Automates the costing, and precisely calculates the manufacturing times of items manufactured on CNC equipment.
1. The material type and to quantity to estimate is selected.
2. The 3D CAD drawing is loaded into the Software.*
3. The machine type is selected for production.
Results:
The software interpolates the drawing, and produces Machine Specific engineered process plans with comprehensive times and cost.
3D Feature Recognition uses SolidWorks®
* For 2D drawings, simply click on features to be cut using the built-in intelligent
CAD system or our on screen smart digitizing
Integrated Bill of Materials
Many customers have large complex assemblies, with bills of materials with over thirty thousand (30,000) line items. Then imagine the number of parts in say; the International Space Station, Several NASA locations use our software. MicroEstimating handles it all.
Robust and Intuitive Bill of Materials
Multi-Level component listings
Infinite Nesting of line items
MicroEstimating contains a fully integrated Bill of Material application. Each bill can be nested infinitely to handle any size assembly. They can contain purchased as well as manufactured parts. As prices or costs change, they are updated automatically with new pricing, or cost information. Importing a SolidWorks® Bill of Material is a standard system function.
Customers consistently affirm that it's the best Bill of Materials they have ever used.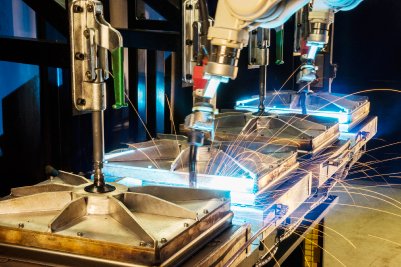 Engineered Profits
When used as intended, MicroEstimating's software becomes the nucleus of profitable manufacturing. It supports and empowers factory personnel with consistent, reliable, comprehensive, and accurate information for facilitating and enhancing productivity. The software creates a continuous improvement circle of profitability and productivity by unifying management, sales, design, purchasing, engineering, accounting, and manufacturing.
CNC Machining (Feature Recognition Available)
CNC Turning

Multi and Live Axis
Multi-Tasking Mill/Turn Centers

CNC Swiss Turning
Multi-Spindle CNC Screw Machines
CNC Machining Centers

Vertical Milling
Horizontal Milling
Conventional and Wire EDM
Fabrication (With Feature Recognition)
Hand Fab Machines
Jump Shear
Laser Cutting
Nibbling Machine
Oxy-fuel Cutting
Plasma Cutting
Power Press Brakes
Power Shears
Punch Press – 2nd Op
Single Station Punch
Strip/Coil Punch Press
Turret Punch
Turret Punch w/Laser
Turret Punch w/Plasma
Water Jet Cutting
Bill of Materials and Assembly
Robust and Intuitive Bill of Materials
Multi-level Component Listings
Automated Cost Updating
Infinite Nesting of Line Items
SolidWorks® BOM Import
Assembly Time
Boring Machine
Boring Mill/Boring Bar
Bridgeport (CNC/Manual)
Cylindrical Grinding
Deburr: Manual/Automated
Gear Hobbing
Gear Shaping
Gear Shaving
Gun Drill
Honing Machine
Horizontal Broaching
Inline Transfer Machine
Inspection
Lapping
Manual Lathes
Multi Spindle Drill Press
Painting
Radial Arm Drill Press
Reciprocal Surface Grinding
Rotary Surface Grinding
Rotary Transfer Machine
Sawing- Circular/Band
Single Spindle Drill Press
Spreadsheet
Stamping/Marking
Standards Databases
Straightening
Threading Machine
Universal Milling
Vertical Broaching
Warner & Swasey Lathes
Welding
Acme
Brown & Sharpe
Cam Swiss
Conomatic
Davenport
Gildemaster
Greenlee
Index MS
New Britain
Tornos SAS
Wickman