ShouldCost plugin for Solidworks
ShouldCost for Solidworks is the ultimate solution for machine shops and fabrication shops, developed through Micro Estimating's extensive 40 years of experience. Our powerful Solidworks plugin goes beyond estimating cycle times, allowing you to effortlessly create detailed workflows for manufacturing your parts. With your own machine tools, cutters, and customized shop-specific information, our automatic plugin empowers you to streamline and optimize every aspect of your production process. Discover the future of cost estimation and workflow management with ShouldCost for Solidworks.
ShouldCost Analyzes Your Part's Features
The most powerful way to simulate your true material removal cost.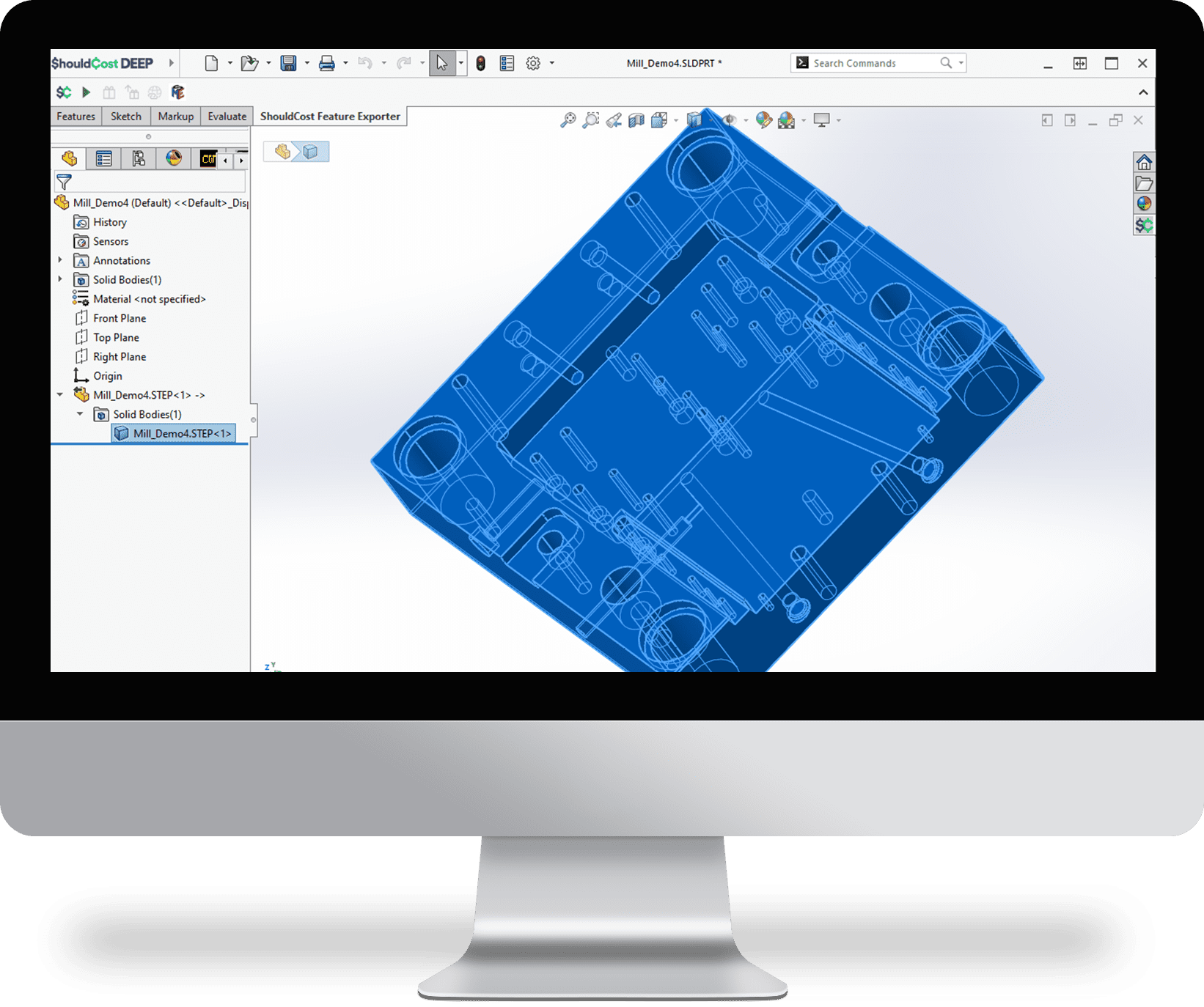 Get in Touch
Discover more about ShouldCost and how it can complement your existing Micro Estimating solutions. Contact us today to learn more and find the perfect balance between simplicity and comprehensive analysis in your manufacturing processes.